Why sharing data pays off! | IEDS-Project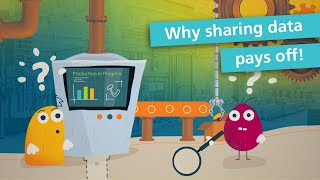 Companies can benefit from cross-company data sharing and strategic data management in a variety of ways. The IEDS (Incentives and Economics of Data Sharing) project, financed by the German Federal Ministry of Education and Research (BMBF), is looking at the benefits that may be realized and how firms should proceed both internally and externally.
Visit www.ieds-projekt.de for further details.
We're looking forward to the exchange!